Description
Repair clamps are used to repair damaged water pipes made of cast iron, steel, asbestos-cement, PVC and PE.
The effectiveness of using sealing bands for water pipes is 1 MPa. Repair clamps are also used to connect bare-ended pipes with the same outer diameter.
PRODUCT DESCRIPTION: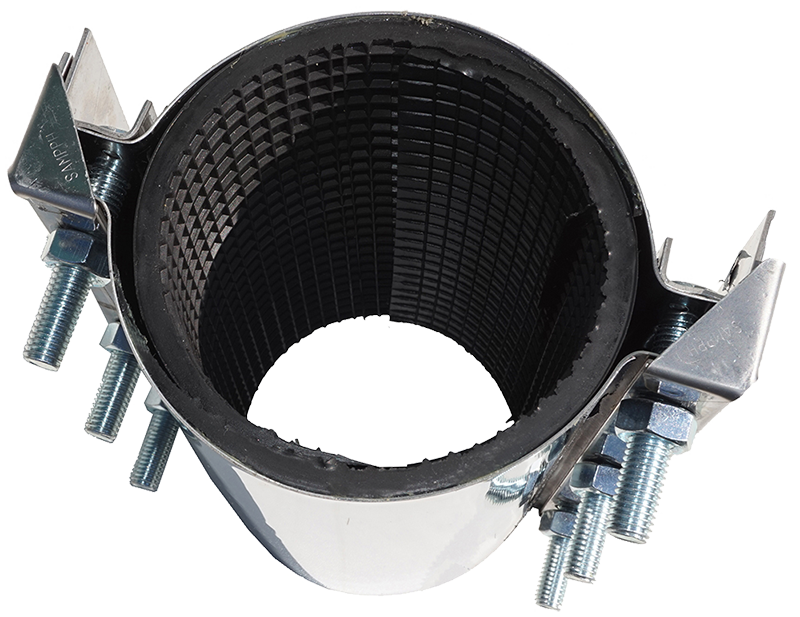 Double section repair clamp DN 125/250 with sealing on full perimeter
Choose your lenght from 125, 250, 300, 400 and 500 [mm]
Outer diameter of pipes which clamp fits on:
Azbestos-Cement: 156 mm ± 4 mm
PVC/PE: 139 mm ± 4 mm
Cast Iron: 147 mm ± 4 mm
Steel: 139 mm ± 4 mm
Materials:
stainless steel H17 (1.406), blunted edges
rubber sealing EPDM for non hydrocarbon fluids
stainless steel bolts M12
The product has been approved for contact with drinking water.
The product in new and has 2 years warranty
DISCOUNTS available after logging in!